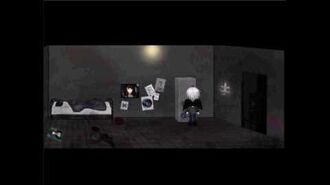 Contents
Akiyo's room has tiled floors, gray walls (in which he's painted a bit), a fridge he decorated, a wall full of pieces of him recollecting his past, his unmade bed, and painting supplies in which he lets his imagination go.
Easter Eggs
| Type | Image |
| --- | --- |
| Archangel Flower from War of Existence | |
| Painting of Arris Fern from Vindictive Drive | |
Ad blocker interference detected!
Wikia is a free-to-use site that makes money from advertising. We have a modified experience for viewers using ad blockers

Wikia is not accessible if you've made further modifications. Remove the custom ad blocker rule(s) and the page will load as expected.